A core adherent of Egbesu worship, Egbesu Apostle Bodmas Prince Kemepadei has accepted a marriage proposal by a Juju Preistess who demanded that their marriage be consummated in a river.
Precious Gift Amarachi took to her Facebook page to announce that she is willing to sponsor the marriage ceremony under certain conditions.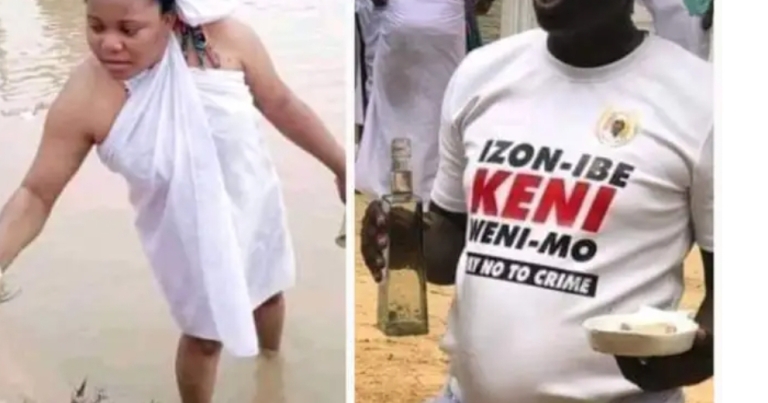 The herbalist said that whoever agrees must be ready to marry her in her shrine and inside water.
Egbesu Apostle Bodmas Prince Kemepadei accepted Amarachi offer, but said that he would rather pay her bride price and accept to follow her into the water for the marriage.
In a sinister addition, the spiritualist said she is 'the beautiful lady who is proud to sell her soul to the devil'.
Amarachi wrote on Facebook page: "If you are a guy looking for a wife to marry this December and u don't have money,
Well worry no more because I got your back.
I will pay ur groom price and everything all u have to do is to accept to marry me in my shine.