South Africa´s former president, Thabo Mbeki, has told the United Nations Security Council that the failure of Nigeria leaders to manage the country's diversity was the root cause of the Biafra struggle.
In his address to the world apex body, he recalled the Nigeria government announcement "that they would follow a policy of no victor, no vanquished" after the victory over secessionist-seeking Biafra 50 years ago.
Mbeki, who lived in Nigeria for a few years in the late 70s during the anti-apartheid struggle, addressed the UN apex body on Tuesday, September 12.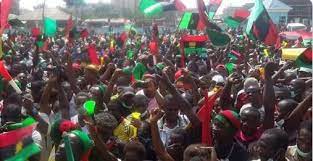 He mentioned Nigeria among African countries where the failure to deal with diversity was a root cause of conflict, as he blamed the current clashes in Ethiopia's Tigray region, also on the failure to manage diversity.
Looking at the "painful example" of the ongoing conflict between the Ethiopian government and ethnic Tigrayans, Mbeki said; "This is exactly what Ethiopia needs".
The former South African leader cited "the centrality of failure properly to manage diversity" in the conflicts in Congo, Burundi, Ivory Coast and Sudan.
He pointed to the 2004 report of the Sierra Leone Truth and Reconciliation Commission "which tells the naked truth, that it was as a result of the failure to manage diversity that the country experienced a very costly 11-year war which started in 1991" — and there is a similar failure to manage diversity "in the violent conflict which has been and is still going on in Cameroon."